Take Time to be a Part of Something Big – The American Red Cross Giving Day
This is a sponsored post written by me on behalf of American Red Cross for IZEA. All opinions are 100% mine.
At some point or another, most of you have heard of the American Red Cross. If you haven't, then let me be the first to share that the mission of the American Red Cross is to prevent and alleviate human suffering in the face of emergencies by mobilizing the power of volunteers and the generosity of donors. Now you can have the opportunity to be a part of Giving Day and help families in their darkest hours.
My Work with the American Red Cross
I was honored to sign up as a volunteer for the ARC back in college. But it wasn't until August of 2004 when it all made sense to me. That's when Hurricane Charley ravaged my home state of Florida.
I was part of the mass care team in Port Charlotte where the devastation was indescribable. Light posts down, billboard signs missing and bent in half like toothpicks. I remember an entire hotel was torn in half. I could see the floors like a Barbie Doll playhouse. Seeing that goes through you. It chills you to the bone because you realize just how small you are in this world. And no matter how in control of your life you are, you can never prepare for a total loss.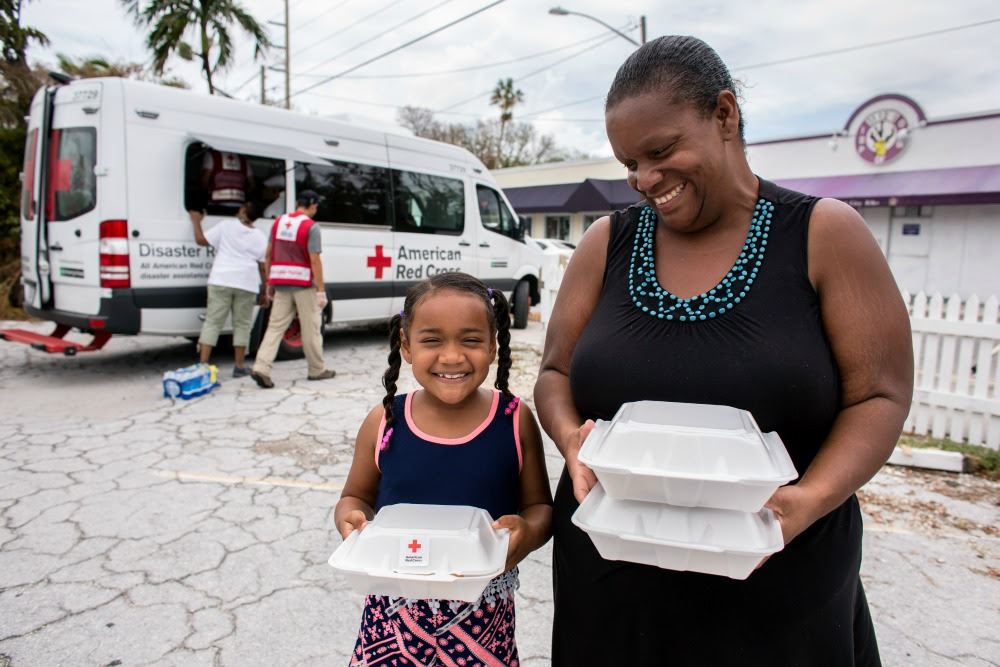 But that's why the American Red Cross is so amazing. Being able to pass out food to the families who had lost everything, when there was no power, and nowhere to stay but in an American Red Cross shelter, was something I will never forget. I'm proud to say that at the beginning stages of the crisis, I had a hand in rebuilding lives.
I spent two days with the American Red Cross before I got the call from my mother that she needed my help too. That's when I hit the road for Port Richey to help her clear the damage from her property.
In total Hurricane Charley took nine days from me which pales in comparison to those who lost their homes and everything in it. Some, even their lives. I'll never feel like I did enough which is why I always donate what I can afford to the American Red Cross. I know that every little bit helps and that makes Giving Day extra special.
Be a Part of The American Red Cross Giving Day
Giving Day is an opportunity for you to pay it forward and help a family who's lost everything to disaster. I know this hits close to home for so many as we are still in the wake of so many natural disasters.
Nearly every eight minutes, the American Red Cross meets a family that has lost everything to a home fire or other disaster—the roof over their heads, their clothes, their most cherished possessions. But you can help during those first devastating hours.
Your donations now will support Red Cross Giving Day which is raising money to help support families after disasters big and small. Your gift of $88.50 can provide a family with a day's worth of food, plus blankets and other essentials.
On March 28, unite with thousands of people like you on American Red Cross Giving Day to make a difference. If we each #help1family, think of what we could do. Visit the American Red Cross to learn more.
Make an impact #help1family GIVE NOW
​