This Gift Guide is for You – How to Pamper Yourself This Holiday Season
Whether it's the holidays or the middle of summer, we all deserve to check the fu*ck out of our day once and a while and pamper the crap out of ourselves. That's why I decided to spend weeks making this ultimate beauty guide to help you get a handle on how to pamper yourself!
We should all be pampering more and stressing less.
I mean, especially during this time of year when stress levels can rise while shopping for others, having to entertain batshit crazy family members, and attending those holiday gatherings that you wish would "accidentally" disappear from your calendar.
Whether it's a special scented candle, a new skincare kit, or a cashmere robe, a new makeup look, you deserve it! After all, it's the most wonderful time of the year, right? 
I was inspired to put this self-indulging beauty gift guide together because there are a lot of products that I love and can't live without that I either purchased or was gifted at an event.
Then there are others that were sent to me to try and I found to be amazing!
Of course, I realized there were many things I had neglected to get myself throughout the year as well, like slippers, comfy jammies and so on.
And don't be fooled, this list is not just for the ladies. I've included some products for the gentlemen that my partner Sean has been swooned by (and he's not easily impressed).
Whether these products were sent to me, gifted, came from a subscription box or personally shopped on Amazon, they are all super indulgent to the senses and picked with the intent to make you feel cozy and pampered no matter what's going on in your hectic day. 
Now, full disclosure, this article contains affiliate links at no cost to you. These help my blog pay for its overhead. 
After reading this you'll know exactly how to pamper yourself like the royalty you are.
How to Pamper Yourself – Like REALLY
Skin Care, Eyes, and Face
So, how to pamper yourself… Well, for starters, you should be pampering your skin. As we get older, we all need a little bit of this and that. Why to waste time thinking, what to do.. goPuff order. For me, it's antiwrinkle cream, under eye cream for puffiness, antiaging cream, and good exfoliant.
There are so many products out there, it's hard to vouch for just one brand. Here are the items I love to use, and a few I really want to try. 
No B.S. skincare is "no bad stuff" but you get it. It's hype-free and it works. This retinol night cream and vitamin C + E serum combo is wrinkle remover wizardry. 
I use the Juice Beauty eye cream after a long night to reduce puffiness in the morning. It moisturizes, smooths, and reduces dark circles with certified organic grape and aloe blended with essential fatty acids and vitamins, peptides, carrot, cucumber, vitamin P, organic jojoba, sunflower, avocado, vegetable glycerin, primrose, linseed, and borage. 
Made for men, Rugged and Dapper grooming kit for men includes 4 full sized products: Facial Moisturizer, Daily Facial Scrub Cleanser, Shaving Cream & Body Wash + Shampoo. It comes in a sleek travel toiletry bag.
I am in love with this Glamglow deep cleaning sheet mask. It makes my face feel so fresh and clean, clean!
Want to hit the spa without leaving your house? This salon grade microdermabrasion device will rejuvenate your skin!
When painting on your liquid eyeliner isn't quite like it used to be, it's time to start treating your eyes to an upper eyelid lifter like this one from Bremenn clinical.
Your skin can never be too bright! I love these Therapeutics Brightening Black Pearl Face Masks which are rich in calcium and amino acids, and black pearl extract that smooths and evens out skin tone while illuminating agents in the serum also lighten and brighten the skin.
Nothing calms the eyes like cucumber, and what better way to pamper yourself than by sitting around will all the chill and treating your puffy eyes to cucumber eye pads, packed full of nutrients and vitamins, soothe and relieve tired eyes.
If your skin is in need of intensive hydration then this is the kit for you. I picked up this H20+ Face Oasis gem at the D23 Expo in 2015 and fell in love! 4 Piece Kit 1.7oz Oasis Mist, 0.85oz Hydrating Booster, 0.24oz Eye Moisture Replenishing Treatment, 1.7oz Face Hydrating Treatment.
Let me tell you, there is no faster acting eye pads than this Silcskin brow and eye pads kit right here. A few minutes in the morning, and even better, worn all night, and your bags are on vacation. 
I fell in love with Tarte because they don't test on animals and their products are amazing! Everything I bring home from this brand I absolutely love.
This six-piece travel set of Tarte's most covetable color & skincare faves with healthy ingredients that make you feel as good as you look, and it's a great way to try out their products.
If you can't be a mermaid, at least love the planet like one with these gorgeous Tarte mermaid makeup brushes!
If you put anything on your lips this winter it needs to be Dr. Lip Bang's Tinted Balm Lip Freak. These glorious tinted lip balms are not only super pretty, but they give your lips a cool tingle that really just kinda makes your lips freak out in a good way.
I am so hooked on these right now!
This little tube of magic right here has been my on-the-go secret weapon to tired eyes since 2016. The Philosophy take a deep breath eye gel wakes you up and gets you ready to face to the world!
These eye masks are made of 24k gold with an anti-aging collagen and hyaluronic duo to expel harmful toxins and significantly hydrate your skin, increasing blood circulation, improving cellular metabolism.
They reduce wrinkles, dark circles and puffiness around your eyes, and add shine to dull skin.
This Organic Hemp relief balm is great for repair. It helps the inflammation response. Click here for more information.
Hair that Turns Heads
When it comes to learning how to pamper yourself, you can't just stop at your skin. You have to think of your hair too! We all know when we're having a bad hair day. And if course, isn't that the day you run into your ex, or your old boss.
I've come across a few items which have not only made me feel like I walked out of a salon, but kept the bad hair days to a minimum. Check out my favorites for pampering your locks.
The Sultra Bombshell 1.5″ styling wand has been a game changer for me. Up until now, I've been throwing my hair up in a bun unless I have somewhere to be. And then it's a half hour long process to curl my hair.
But the wand gets me pretty beachy waves in about 15 minutes, and because there is less time with heat on my hair, my blonde ends stay in place rather than breaking off. And the style holds! For days!
It has an Advanced Care ceramic technology that generates far infrared rays that mend and defend my hair while I style with constant 380 degree F heat, smoothing the cuticle and locking in my look.
The Dual-Heater system means delivers an even heat distribution all over the barrel with no "cool" spots found on most big barrel curling irons that create uneven styling. 
And the Sultra After Hours ThermaLite Dryer Brush has changed my wet hair game forever. Long gone are the days when I would loathe washing my hair before bed, knowing it would take 20 minutes to dry and then 30-40 minutes to style.
With the dryer brush, I do it all at once! I take sections and dry them like I would if I were using a wand except I run the brush down a few times from the root. The result is dry hair with giant curls in about 20 minutes.
Is this real life? Now I have a styled look all the time! This is all done with by Exclusive ThermaLite Technology that combines FAR INFRARED RAYS with a dedicated ION EMITTER that actually promotes healing of the hair and scalp while I style.
The Far Infrared Rays rejuvenate the scalp, help remove excess build-up and promote healthy hair growth. Simultaneously, the Ion Emitter produces a continuous flow of 100% electrically charged molecules, ensuring completely frizz-free, healthy looking hair.
So my old stylist turned me onto Marrakesh hair oil years ago and I've never been the same since. For one it smells AMAZING, and two, it really is the only thing that smooths my thin and frizzy hair in the southeast humid climate.
I don't think I go a day without this stuff. It works best for prestyling before heat and a little bit after. Awesome for straightening with a flat iron. 
Argon Oil and Hemp Seed Oil reinforce and condition hair while styling it and it's infused with vegetable protein that mimics keratin to achieve that "Brazilian" straight look.
I also can't say enough good things about the Marrakesh shampoo + conditioner. Both I and my partner use it and we both love it. He loves the smell and I love the nutrients and smell. My hair is always soft and manageable. 
I can't live without dry shampoo! I recently fell in love with Oribe Dry Shampoo for its smell and nonchalky feel. Totally worth every cent. And it's vegan, cruelty-free and gluten-free. Dermatologist-tested.
Formulated without parabens, sulfates or sodium chloride. Color and keratin treatment safe. UV protection for hair. It's basically made for unicorns and the most glamorous. Oh hey, that's me!
Candles and Aromatherapy to Drift Away to
How to pamper yourself with candles. Whether you're binge-watching your shows, reading a book or checking emails, anytime is a good time for an amazing candle or some aromatherapy.
Here are some really good ones that I've tried over the years, and a few I want to try.
Made with the addictive scent of Sweet Grace from the Bridgewater Candle Company, this gorgeous 20.6 oz Sweet Grace candle is about the only item I don't have in this fragrance line. It has 100-110 hour burn time and will fit just about any decor. 
This 145-hour candle is the mother of all Sweet Grace candles.
It will fill your room with pure bliss. And, through their partnership with Rice Bowls, they are able to donate 3 meals to feed children in need every time they sell a jar candle, Sweet Grace Collection candle, or holiday candle.
They've already donated over 8 million in meals! Now that's something to get behind!
This amazing gardenia scented candle is made with Voluspa's proprietary coconut wax blend and gives you 100 hours of fantastic smelling burn time. 
This Ylang Ylang and Tuberose scented candle is infused with an elegant white floral bouquet and sweetened with vanilla and amber. It's made with natural essential oils and soy wax which burns cleaner and longer. 
This 3 pack of manly candles brings the rich scents of the great outdoors, indoors. Created with the scents of balsam fir, campfire and fresh cut grass, they are all handmade in the USA, use soy wax and premium fragrance oils so they burn up to 30 hours. 
With the scent of cherry blossoms in full bloom, stone-faced buildings, and leather-bound books in a sunlit library these Homesick Candles are amazing and burn up to 8o hours.
Made in the USA and hand poured in small batches, they also come in other "great moment" scents like, Friday Night, Love, Backyard BBQ, Beach Cottage, Grandma's Kitchen, Road Trip, and more.
Scentered Aromatherapy Sleep Well Balm Stick –  blend of Lavender, Chamomile, Palmarosa, Ho Wood, Bois de Rose and Geranium with the oriental notes of Ylang Ylang, Clove and Patchouli.
This magically soothing aroma of patchouli and bergamot essential oils will relieve your stress and get your ready for all the pampering you deserve in no time.  Spray your room, sheets, sofa, wherever you want to chill out and let it work its instant stress relief.
Get a Massage at Home And Some Other Cool Sh*t
I don't think you need to learn how to pamper yourself with a good massage, but maybe you're lost on which ones are worth buying.
Feet, shoulders, low back, middle back, they all get achy from a long day of just about anything. These massagers will get you back in gear and feeling like you can conquer the second half of your day.
Pair them with aromatherapy and CBD oil and you're practically in a day spa. You can learn more about CBD oils on the Mental Meds.
 Extract Lab's, CBD Tinctures really help me FALL and STAY asleep.
The company, based out of Boulder, CO, makes an amazing selection of exceptionally pure Hemp Tinctures that are the highest quality but offered at the lowest price points possible since the company keeps every step of production in-house. 
This is a funny story because this cordless massager came to me as an accident when sent out by a PR company. The company told me to enjoy it and I sure did! The day it arrived I just happened to be in the worst pain ever.
After spending 5 hours painting the 10′ walls in my bedroom, and the ceiling to match, and then mulching my landscaping, I was DEAD! I gave this Shiatsu Massager a try and WOW! They also gave me a coupon code for my readers so yay! 10% promo code: CHRISTA10
You don't need to eat a bag of magic mushrooms to check out of this planet, you can wrap yourself in a comfy robe, fill the air with aromatherapy, and warp into another dimension with this Laxman Light and Sound Mind Machine Innertainment System.
It delivers light therapy to promote relaxation, better sleep and improved focus. 
This calming self-massage tool is infused with lavender aromatherapy is great for reducing anxiety, relaxing, alleviating headaches, and lulling you off to sleep. Make your bedroom into a spa!
Aromatherapy Associates De-Stress Muscle Gel-5.1 oz. body gel treats aching muscles by using the powers of Rosemary, Black Pepper, Lavender and Ginger essential oils.
You don't have to be home to use these aromatherapy mini balms for stress relief, focus, good mood, sleep and relaxation.
Good Reads
From fiction to bossing, parenting, motivation and even dealing with your ex-spouse, these are some books that are worth curling up to. There are no sh*ts given when it's time to take care of you.
And I warn, they will suck you in, so indulge yourself.
Are you tired of feeling fu*ked up? If you are, Gary John Bishop has the answer. In this straightforward handbook, he gives you the tools and advice you need to demolish the slag weighing you down and become the truly unfu*ked version of yourself.
"Wake up to the miracle you are," he directs. "Here's what you've forgotten: You're a fu*king miracle of being."
It isn't other people that are standing in your way, it isn't even your circumstances that are blocking your ability to thrive, it's yourself and the negative self-talk you keep telling yourself. 
You Are a Badass is the self-help book for people who desperately want to improve their lives but don't want to get busted doing it. 
Are you stressed out, overbooked, and underwhelmed by life? Fed up with pleasing everyone else before you please yourself? It's time to stop giving a f*ck.
Do you spend more time worrying about problems than solving them? Do you let unexpected difficulties ruin your day and do "what ifs" keep you up at night? Sounds like you need to
Ever find yourself stuck at the office or even just glued to the couch when you really want to get out (for once), get to the gym (at last), and get started on that "someday" project you're always putting off? It's time to get your sh*t together.
The only self-help book you'll ever need, from a psychiatrist and his comedy writer daughter, who will help you put aside your unrealistic wishes, stop trying to change things you can't change and do the best with what you can control—the first steps to managing all of life's impossible problems.
Life Sucks Ass – An Ingratitude Journal is way to accept your negativity and bring the things that are bothering you to light. Because gratitude lists are bullshit and you deserve to tell the world to f***-off sometimes!
In a playful response to the book, "He's Just Not That Into You," the authors demonstrate how to stop searching for love from impossible sources and find it within yourself. 
This is about all that needs to be said when it's time to escape the family, bunker down in your room and pamper the shit out yourself. After a nice long relaxing bath, fancy-schmancy body lotion and scented candles, you can check out of life for a couple hours and color! 
One Day You'll Thank Me translates the small, often hilarious moments common among parents of young children, especially dads, into "life lessons" about fatherhood. 
Toddler a**holery is a normal part of human development—not unlike puberty, except this stage involves throwing food on the floor and taking swings at people who pay your way in life. For parents of toddlers, it's a "you better laugh so you don't cry" period. 
Maybe you want to escape reality and get lost into the passionate throws of the hottest series ever. Then the Fifty Shades of Grey trilogy is just what you need. 
Maybe you're looking for a sci-fi thriller? The Martian will easily grip you off this planet.
In my opinion, one can never go wrong with a Stephen King Novel. The Outsider is a #1 bestseller and soon to be HBO series.
If epic novels suit you take Outlander set in Scotland during the 1700s when war, clans, and love perfect fantastic adventures.
Wine, Coffee, and Tea
Whatever your beverage of choice is, pampering yourself should always include a glass (or mug) of something. For me, it depends on the day of the week or time of day.
Spoiling myself on a Sunday morning means mimosas, but curling up with a good book on a Wednesday night screams hot tea or wine. Here are some of my favorite choices for pampering yourself in the beverage department. 
I've been crushing hard on the Par Avion Tea brand since I ran my Mermaid Gift Guide Giveaway and they sent me a couple of their tins. I love loose tea leaves, and Hello Detox has an antioxidant-rich blend of organic rooibos and honeybush that is combined with juniper berries, marigold and birch leaves to promote a healthy immune system and cleanse away the effects of harmful toxins.
If pampering yourself into a coma is what you have planned, then try the Par Avion Tea Twilight Blend with calming chamomile and sparkling edible silver glitter. LOVE!
This 100% Columbia Huila Speciality Grade fresh roasted coffee is made of organically sourced rich, smooth, full-bodied whole coffee beans. These exotic raw beans are from Hula's high mountain elevations for great tasting coffee.
If there is one thing you have to do this year to pamper yourself, it's to join the Naked Wines wine delivery club. Bundles like this All American Buzzworthy of 11 different wines run $130 for wines made by winemakers who are passionate about their grapes.
Being a part of Naked Wines means that your monthly subscription fee goes to the entrepreneurship of their vineyards. And the wine selections are incredible! Get my full review here
Or, if you're looking for something that will give you all the girly, super pampered vibes, then check out these wines from Hello Kitty. I've tried every one of these except the Sparkling Rose (which I'm saving for New Years).
They were all fantastic and super fun to open. I coveted them for a while and only opened them to pamper myself. Call me spoiled… 
Gourmet Chocolates, Cheeses, Nuts and Treats
There's always room for a sweet treat when you're spoiling yourself. Try these yummy/naughty bites to top off your "it's all about me" session. I won't tell!
You can't go wrong with a box of French macaroons in your life. Go ahead, pamper yourself. That's why you're here.
Indulge in 47 gourmet premium chocolates in 13 flavors for you to enjoy. They are beautifully packaged and each masterful chocolate confection receives special care. Now get your fancy robe on, slip into your plush slippers and indulge.
If you'd rather have something on the salty side, this gourmet assortment of honey roasted peanuts, almonds, cashews, pistachios, pecans and walnuts will give you something to snack on while you're spoiling yourself.
And once you've got your wine sorted, surely you'll want to indulge in a cheese board made by the Gods that will take you on a grand tour of Italy by way of renowned cheese and charcuterie of the highest quality Marzolino and Toscano Pecorino and Fontina cheeses.
Bath, Shower and Body
If you're not pampering yourself with a relaxing bath or hot shower, you're doing it all wrong. Take time to relax and let your tension float away. These products will sooth you, calm you, and moisturize your skin.
Want to drift away to an Icelandic dream? Or close your eyes and dream of Fiji? Then check out Village Naturals Aromatherapy Bath and Beauty Products like this incredible bath bomb volcano above. You don't even have to pack your bags!
I am in love with the new Luxe by Mr. Bubble line of bath products. The branding is adorable with an atomic age retro 50's look.
The "Me Time" set includes a tin of bubble bath powder and a cocktail shaker-shaped jar filled with "bubbletini" bath bombs.
Get your bubble bath on with this Luxe by Mr. Bubbles Tub Time Retreat bath kit of bubble bath and bath melt.
I am obsessed with the Sweet Grace fragrance from the Bridgewater Candle Company. I came upon it at the Paula Deen Restaurant in Pigeon Forge last October and I've never been the same since.
Now I order from Amazon the Sweet Grace lotion, warming oil, room spray, sachets, candles and basically anything they will squeeze this scent into. They even make a laundry detergent! Apparently, it's Paula's favorite scent too!
If you want a clean and organic peppermint experience, try this BASD Body Care Holiday Pack. Toxin and cruelty-free!
If you really want to pamper yourself, try this Cuccio milk bath luxury spa treatment to hydrate, soften and soothe your skin.
If you need to get next level on the relaxing bath experience, then a magnesium bath is for you. 
You can't go wrong with Dr. Teals Soothe and Sleep with Lavender. And it's super affordable too. If you just want to unwind and let your stress soak away, and then drift off into a deep slumber, then this is the bath kit for you. 
5 Pcs. Includes: Set includes 14.0-oz. pure Epsom salt soak, 3.0-fl. oz. foaming bath, 3.0-fl. oz. body wash, 1.0-oz. body lotion, and two 0.7-oz. bath bombs.
Miniature bath and shower oil collection with 3ml bottles used for one unique bath or shower experience. Awards: 2014- Red Magazine Green Beauty Awards, 2012-Tatler Beauty Award/Essentials Beauty Top 100.
Get Cozy 
Once you've boss leveled the ultimate hot bath, you'll want to wrap yourself in something heavenly.
Whether it's cold outside or you're lounging around the house, these luxurious fabrics will make you feel like you're walking in the clouds surrounded by Gods.
There's something about wrapping yourself up in a blanket scarf that's incredibly cozy. This cashmere blanket scarf is authentic 100% pure cashmere (75inx25.6in) and pure cozy. 
Add to the scarf a super cozy genuine cashmere beanie and you're ready to slay the pampered way.
This BONJEAN super soft houndstooth blanket scarf is super cozy 74.80″ 25.59in and goes with just about any look.
Cozy up with this pretty grey Jet&Bo 100% Cashmere scarf sized at 75" x 35" that can be worn in endless ways. Whether you're traveling or just stepping out for a quick errand, this scarf will keep you pampered and cozy.
 Men need to get cozy and warm too! Treat yourself to this matti totti 100% cashmere reversible scarf that's super soft and luxurious for all the pampered feels.
I'm obsessed with all things black and white like this black and white plaid 100% cashmere scarf by the Tartan Blanket Co. It reminds me of Ireland in the winter, so cozy and soft!
Nothing really makes a cozy night of pampering complete than a fuzzy pair of super soft slippers like these Chinese Laundry slippers.
Can you tell I have a thing for grey? Just look at these plush cashmere knit slippers. They are super soft and cozy and will keep your feet warm all winter.
I love these soft cable knit bootie slippers! They are perfect for lounging or running outside to grab the mail. They are super warm and soft too.
The guys need comfy slippers too, and these Dockers Men's Ryan Aviator Moccasin with warm plush-sherpa style collar will get you around the house in comfort and around the yard.
These might be the perfect slippers for dudes. They have a super soft sherpa lining, rubber soles and slip on and off for ultra lounging. I love the texture too!
These amazing BEARPAW Women's Ottoman Rib sherpa slipper socks have a non-skid bottom with feathered yarns that communicate layered luxury so you can experience life beyond cozy.
These mens' slipper socks are designed with a multi-layer fabric, fuzzy sherpa lining to keep feet warmer than cotton socks. Moisture breathing keep feet warm not damp.
Why stop with just a scarf when you can cozy up with a Jet&Bo 100% cashmere scarf, socks and eye mask for your super pampered extravaganza (no matter where you are). It's luxurious, relaxing and gets you cozy quick!
This silk eye pillow has lavender and flax seeds for a luxurious lull into dreamland.
If you think cashmere is soft, try wrapping yourself in a 100% Alpaca Wool throw blanket from Maloca. Maloca Alpaca wool is ethically sourced from Peru.
Alpaca have a much lower environmental impact than sheep – their hooves are softly padded reducing the amount of environmental impact and produce much more wool than sheep. 
I'm an equal throw employer. One can never have too many comfy throws in their home, especially sherpa lined throws. This giant 50×60″ super cozy sherpa fleece throw is great for curling up to w book or movie or any of those long car rides to visit family.
If I could jump into the computer and curl up with this gorgeous sherpa throw I totally would. I love the stretchy cable sweater-like feel and the sherpa lining in this throw that makes it like a cloud!
Yesssss give me all the throws! I love, love, love this plaid sherpa throw. I am obsessed with grey plaid. 
The only thing better than a cozy throw is a cozy robe. This honeycomb knit grey robe is made of cashmere, wool, alpaca and other blended fabrics for a gorgeous feel that will hug your every move.
If you really want to go all out and pamper yourself, this handpainted silk extra long KIM + ONO Kimono Robe will follow your every command as it flows with your moves. Oh to wrap yourself in this is to be wrapped in a cloud.
Check out all the pretty colors too!
And if you want total decadence, this 100% cashmere robe will take you away from your stress and right into a soothing and relaxed vibe in no time.
Guys can get wrapped up in this black and grey hooded herringbone full-length spa bathrobe. It's super soft and made for extra comfy lounge sessions with its oversized Kimono collar.
I just love oversized fleece sherpa lined jammies in the winter like this one from Pajama Gram! This fleece lounge set has pockets on the front which are everything!
Every girl who is getting their pamper session on needs a roomy fleece onesie like this one from Mae. I love mine, and I'm always walking around with my hands in my pockets to keep extra warm and cozy.
And if you want something more breathable, go for this #followme henley thermal onesie in this adorable plaid. 
It will be hard to choose just one of these ultra comfy cotton knit jogger lounge pants. Made of jersey cotton blend, there's a color for all the moods.
If you're looking for something a little warmer, these flannel joggers are stylish and extra comfy.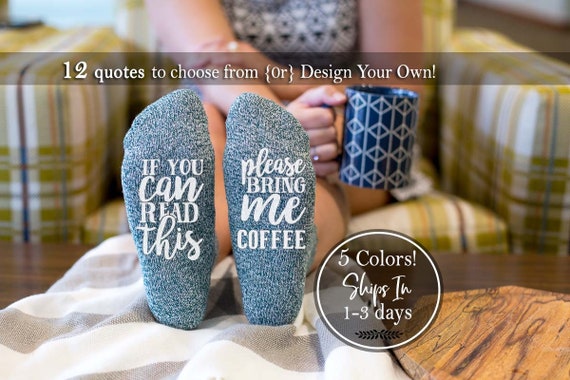 I love these cozy socks from Totes Burlap on Etsy! You can have them customized or choose from their fun sayings. I have the ones that say, "tell me I'm pretty". 
The Little Things, New Jewelry, Watches, Handbags, Wallets and More
These finishing touches will bring all your pampered vibes right into your day so you don't have to leave your spa day at home. 
This JORD Wood Watch came to me early this year and I have been in love with it ever since. They make these beautiful watches for men and women. They are lightweight and go with every look. I love my wood watch!
Aromatherapy diffuser magnetic bracelet allows you to change your essential oil based on your needs and change the color based on your look. It comes with 8pcs to match anything you're wearing. 
Essential oil diffuser necklace Made of 316L stainless steel to ensure its durability, it will not fade, tarnish, rust or stain!
This is a really pretty diffuser necklace made of stainless steel. Add essential oils and be blissful all day!
I hope you have found the inspiration on how to pamper yourself. I guarantee that if you order yourself a special little bundle of items from each of these sections, you will be well on your way to a glorious day of spoiling yourself rotten.
Have fun, relax, and give yourself the attention you deserve. I hope you enjoyed this beauty guide! Please come back and tell me all about your pamper session!