Anytime Fairy Gift Guide for that Magical AF Person
Whether you're looking for an actual fairy or you just want to keep the magic alive, it can be hard to find fantasy/myth gifts that don't make your haul look like a 4th-grade girl's bedroom. Maybe you're shopping for yourself, mom, sister, aunt, or that friend who's super magical.
Either way, finding really cool gifts that aren't totally cheesy can be a challenge when you're trying to score something special for a birthday, special event, or the holidays.
Well, fear not. I like to think I'm pretty magical myself and air on the side of elegance. So, I spent hours combing through the interwebs and Amazon to curate the ultimate gift guide for you, (and maybe for me too).
There are some affiliate links in here at no cost to you, they help make my business run. I've also included some cool products I've received this year that I loved. Check out this ultimate gift guide for all your fairy loving needs.
A Magical Gift Guide for My Magical Friends
Before I begin sharing with you my epic fairy gift guide, I want to let you in on a little fairy folklore. Why have these mythical creatures transcended the ages? And why are we so fascinated by them now?
Perhaps it's their whimsical and deviant nature, their earth and animal-loving qualities, or the magic which surrounds them. Whatever the case, they are here to stay.
Fairies or faeries, have transcended ages. Through these ages, they have evolved from oral folklore to a written one. They've been at the center of Norse, Greek, Celtic, and Arthurian Legends (to name a few), and have been known to be both light and dark in nature.
They are mythical, magical, and magnetic little sprites who have been at the center of some pretty incredible tales.
When I think about fairies and how I can surround myself with them, I think of the elements of the woods. From woodland creatures to the ferns, they are all magical. If you or someone you know loves fairies, then this is the gift guide for you.
For the Friend Who Loves the Earth and Every Fairy in It
This acorn necklace is perfect for the woodland lover.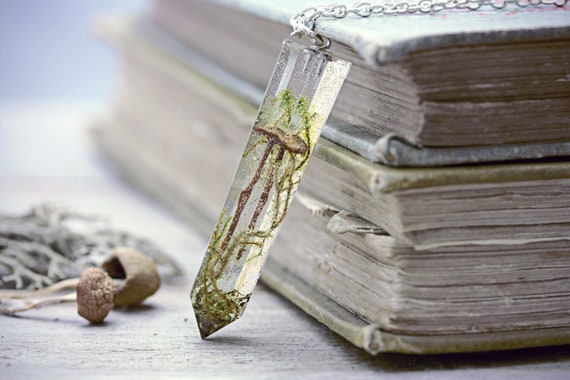 This necklace has a real mushroom inside of it! Fir for a fairy for sure!
Another charming acorn necklace, this one with silver elements.
I just can not stop with these pine cones! I want them all!
This steampunk fire necklace screams pixie magic.
This pendant is so pretty! I think I would wear this pretty much every day if it were mine. just saying.
How about a little pixie dust in your necklace?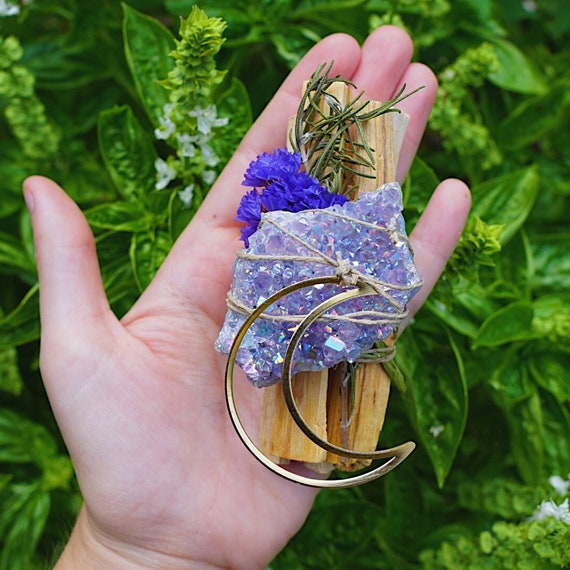 I love purple, and I love this magical fairy bundle!
I don't usually post clothing, but this purple off the shoulder dress was hard to resist.
This sign is perfect to let guests know that you believe in fairies!
If you're dying to start a fairy garden, then this is a good place to start!
Adorable little mushrooms for the garden.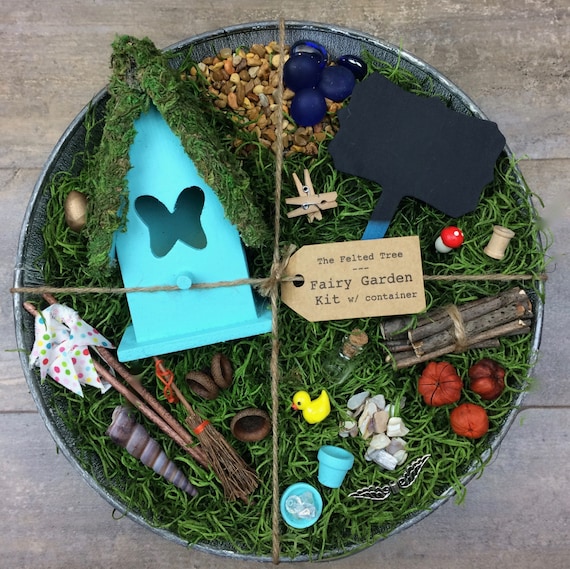 I'm obsessed with this fairy garden, it's adorable!
Check out these adorable handmade fairy garden mushrooms!
I saw this mason jar herb kit in a store in Ball Ground recently and fell in love with the entire line!
Every fairy loves a good fern patch! I think the same goes for fae lovers! I love seeing ferns in the forest. Now you can grow your own.
If you're going to grow herbs then why not know about their magical qualities!
I'm always looking for neat ways to show off my live plants!
Just like ferns, fairies love moss! And so do I!
What's a fairy lover to do without a pretty purple gardening kit? I love the flowers and all the matching tools. This is super cute.
Sit back, relax, and color this grown-up coloring book.
This book is amazing! I've had it for about a year now and I am always flipping through the pages.
If you like to knit or want to give it a try, this book is awesome and full of cool knitting ideas!
Any fairy enthusiast will love a book about fairy lore. That's a given.
This is by far one of the coolest books I own. Complete with unicorns, fairies, mermaids and more. This would make a lovely gift for anyone who loves myth and magic.
If you want a guide to the Celtic Fae, then this is a good pick here.
I love the pinks and purples in this fairy statue. She's so pretty!
Here's a sleepy fairy just hanging out on her crystal ball. No big deal.
If I were a mythical creature, I'd be sitting on the moon with my cat just like this magical figurine.
This resin decor is filled with magical mushrooms, a crystal bubble and of course a pixie!
This fairy statue reminds me of fall. And I so want fall to be here!
I love the purples in this statue. And she looks so happy.
I'm totally obsessed with these pillows and for sure want them in my life.
Good house rules if you ask me!
This fern wall art would make any pixie lover's day!
Yes! I absolutely love these mushroom prints!
I think this tumbler is so pretty! I love the green. It can be used for hot or cold beverages.
Start your day with this magical mug.
Another one of my favorite tumblers. Purple is my favorite color!
A magical stemless wine glass! I love mine.
I love this wine cork. Let the pixies guard the wine I say!
Another great mug for those of you who like the dark faeries.
You can never, ever, go wrong with bath bombs. Ever.
Hallu sent me this body bar along with some other magical treats and I love them.
More magical fairy bathtime scrubs from Hallu.
I love this bath bomb! So much fun for just about anyone. The
blinking LED Bath Bomb

Hallu

Fairy Dance Party Bath Bomb $5.75 @ Kroger
If you're shopping for yourself or shopping for a fairy-loving friend, you will 1000% find something special in this gift guide. These woodland elements and outright magical fairy pieces will brighten any pixie lover's day. And you can feel good about supporting small businesses while you're at it. These gifts are all handpicked by me, some were sent to me, others I bought on my own, all magical.