Anytime Gift Guide When You Need to Shop Unicorn for that Magical AF Person in Your Life
Whether you're looking for an actual unicorn or you just want something to put on the shelf, there are loads of unique gifts out there. Maybe you're shopping for that friend who's magical AF, or maybe it's you!
Either way, finding really cool gifts that aren't totally cheesy can be hard when you're trying to score something special for a birthday, special event, or the holidays. Well, fear not. I like to think I'm pretty magical myself.
So, I spent about ten hours combing through the interwebs and Amazon to curate the ultimate gift guide for you, (and maybe for me too). There are some affiliate links in here at no cost to you, they help make my business run.
I've also included some cool products I've received this year that I thought were pretty legit. Check out this ultimate gift guide for all your mythical and magical crush needs.
PS I want to let you know that there are some coffee mugs in here that say some grown-up things. So if you don't want anyone to know you or your friends are boss level magical, then you might want to stop here.
Otherwise, I'm glad you joined the rest of pop culture in 2018. And yay for unicorns!
The Most Magical Gift Guide Ever
Now some of these products I actually own, and some of them I want to own. And then there are the ones that I just couldn't help but add. I hope you enjoy!
For the Friend Who Would Jump in Front of a Moving Bus for a Unicorn
I've had my eye on the Unicorn Tears Gin for quite some time. It's mind-bending how it still hasn't ended up in my hands.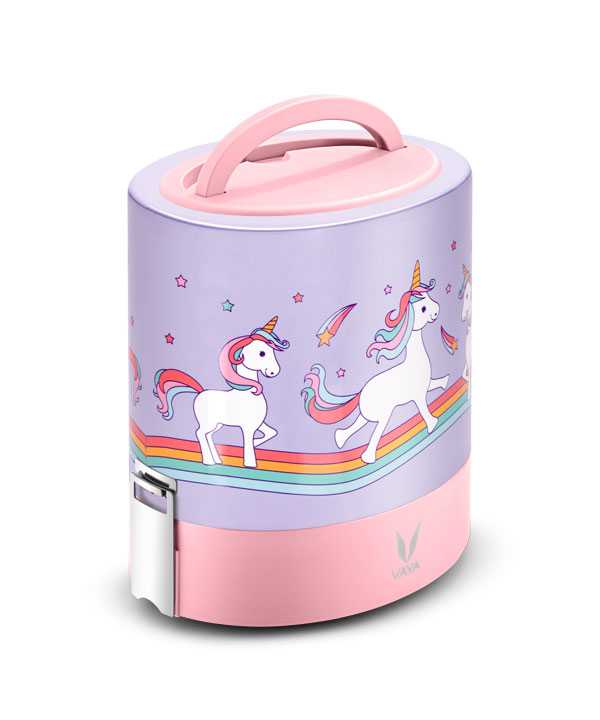 The Vaya Tyffyn hot/cold 2 container lunch box is awesome. Vaya sent this to me earlier this year and it's pretty hardcore. It keeps things hot for hours.
This might be one of the most unique wedding gifts ever. Tinggly Wedding gift box offers a choice of experiences from around the world to gift to that perfect couple on their perfect day. The beautiful couple can choose one of hundreds of the world's best experiences. Available in nearly 100 countries, these experiences are easy to book and valid for up to 5 years. Let them choose the dream experience of a lifetime.
I love this wine holder. I actually got this as a gift for Christmas one year from my friend Emma.
It's always fun to spread a little magic throughout your decor without going over the top. This wooden unicorn wall decor would be perfect on my desk.
If you want to stay true to your roots but still keep things classy, use small details like this unicorn planter.
I absolutely LOVE this unicorn water bottle. The colors, everything.
Just a little hint of something magical to light up your personal space at night. I love this unicorn nightlight, it's so pretty!
Gah! Imagine rolling up to the pool party with this magical AF towel! OMG LOVE!
I don't think I could have said it better myself! Magical coffee mug for the absolutely fabulous!
One can never have too many unicorn coffee mugs.
If you are shopping for Deadpool's unicorn coffee mug, then you've arrived.
And just in case you want to start a unicorn coffee mug collection…
If you're getting a mug, you may as well get the Unicorn Tears color changing tea. It turns purple! MAGIC!
I take my reusable water bottle with me everywhere. It keeps my drink cold forever, it's no spill, and I can throw it in my purse/cupholder in my car.
OMG! I love this iridescent Corkcicle triple insulated tumbler. It's like witchcraft! I swear ice stays frozen overnight in this thing!
And you can't have one without the other! The short Corkcicle tumbler.
These wine labels are super cute for the unicorn loving wino (that's me).
I am completely drooling over these stemless iridescent wine glasses. Totally unicorn worthy!
But if iridescent stemmed wine glasses are more your thing… or, if you want to use these for white and the stemless for red (that's what I do).
I mean, if you're going to get the wine labels and the glasses, you may as well seal the deal with an iridescent corkscrew. Just saying.
If you love unicorns then there's a good chance you like things that sparkle. These Swarovski Crystal wine dots are awesome! If a unicorn could drink wine from a glass, surely they would mark them with crystal dots! Magnetized so they won't fall, these gorgeous little sparkles are color coded so you don't get your glass mixed up at your parties! Brilliant!
I have this pretty little ceramic piggy bank right on my desk, and yes, I do put change in it!
This is a really cute book that was sent to me. It's written from the perspective of unicorns about recipes, crafts, and their history.
I love this adult coloring book! It makes a great gift.
For those of you shopping for an extra sparkly friend, the book Glitter showcases all things that sparkle.
This is by far one of the coolest books I own. Complete with unicorns, fairies, mermaids and more. This would make a lovely gift for anyone who loves myth and magic.
Gah! These unicorn food recipes are so fun!
And like why stop at just one? More unicorn food recipes!
I'm just saying, I could totally see a unicorn wearing these pink foldable headphones.
 And just in case you're looking for your kiddo, I love these headphones. They are waterproof, have kid safe volume and a long battery life.
This is the perfect nightstand speaker to help lull you to sleep. And look, a rainbow!
I have an iridescent phone case and I love it! I think I love this one even more with the cardholder. LOVE!
I also love this iridescent phone case.
Okay, so Amazon says this boho pastel dreamcatcher is for a baby, but I think it's pretty cool and I would use it in my office for sure!
I totally have this ring and jewelry holder. I love it. It keeps all my things in one place.
This unicorn necklace is SO pretty. I think I would wear this almost every day if it were mine.
This iridescent pendant has the same effect on me as neon lights in Las Vegas. I am totally drawn to it!
It's like pure magic lives on the inside of these iridescent earrings.
This might be an actual unicorn tear…. if a unicorn tear was an iridescent pendant.
A rose gold necklace for everyday wear. Love it!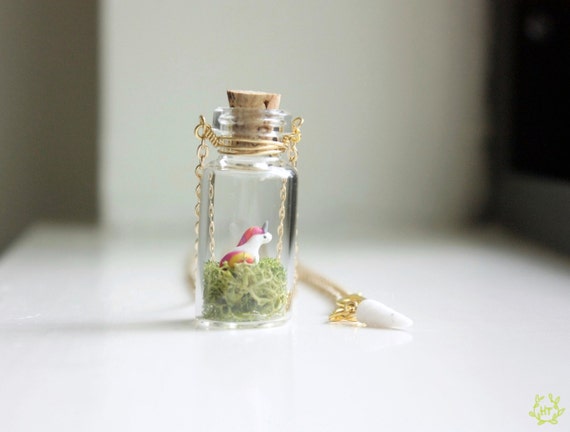 This handmade unicorn necklace from Etsy is SUPER cute.
I love these super cute makeup cases.
Too Faced Unicorn Tears for a little extra glimmer in your day.
Every unicorn needs their survival kit!
I love the Too Faced Unicorn Tears lipgloss. It gives just the right amount of sparkle.
We all need a little rainbow action in our life! I love these sugar scrub cubes that Hallu sent me!
More goodies from Hallu, I loved the scrub & butter body bar. Made me feel like I was taking a magical bubble bath!
Add one more thing to make my Hallu bath perfect, these unicorn bath bombs!
More super cute bath bombs.
A unicorn horn bath bomb! I need this in my life.
And this Unicorn Fairy Dust might be the most magical of them all! In rainbow sherbert!
I hope you found the right unicorn gift in this gift guide. There's no doubt that you, or your super magical friend, will love anything from this list. I know I'll be shopping from it and sharing it with my family in hopes that a little magic comes my way! Happy shopping! Are you shopping for the perfect details of your dream wedding? We know how it is. Let us know if we can inspire you! We see a lot of cool stuff online like Tingly wedding gifts. Leave us a comment or contact us!